www.indo-industry.com
Written on Modified on
NXP's Edge-Ready Solution with Facial Recognition and 3D Liveness Detection Available from Mouser
The SLN-VIZNAS-IOT enables developers to quickly and easily add facial recognition with 3D liveness detection to their products, particularly in the smart home and security markets.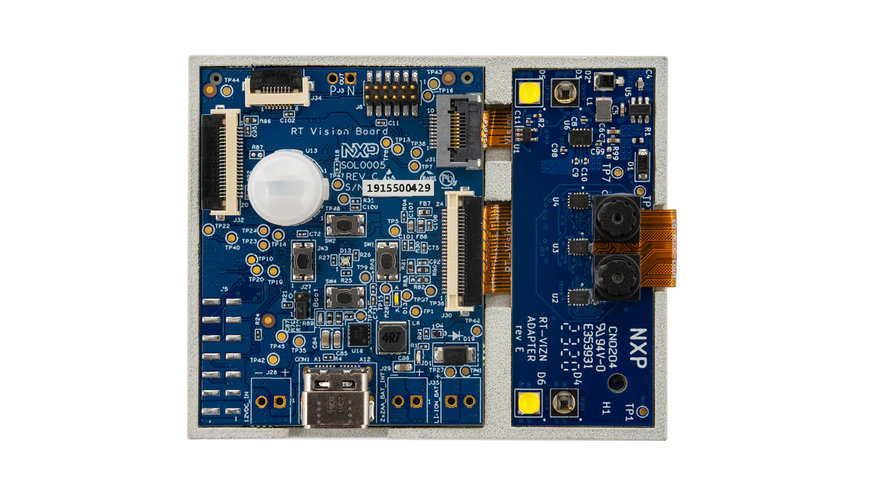 NXP's
SLN-VIZN3D-IOT development kit leverages a high-performance 3D structured light module (SLM) camera combined with the
i.MX RT117F
crossover processor to deliver the performance and security of facial recognition with 3D Liveness detection at the edge. This edge-ready solution addresses the privacy concerns and latency associated with cloud-based implementations.
The
SLN-VIZN3D-IOT
delivers reliable 3D facial recognition in indoor and outdoor applications across varied lighting conditions, including bright sunlight, dim night light, or other difficult lighting conditions that are challenging for traditional facial recognition systems. Using a 3D SLM camera enables advanced liveness detection, helping distinguish a real person from spoofing techniques, such as a photograph, imitator mask or a 3D model, to prevent unauthorized access.
The SLN-VIZN3D-IOT development kit features fully integrated turnkey software for quick out-of-the-box operation, minimizing time to market, risk, and development effort. The development kit also includes remote registration capability, allowing end-users to register their faces from mobile devices.
To learn more about the SLN-VIZN3D-IOT development kit, visit
https://www.mouser.com/new/nxp-semiconductors/nxp-sln-vizn3d-iot-dev-kit/
.
To learn more about NXP's microcontroller-based turnkey IoT solutions, visit
https://www.mouser.com/new/nxp-semiconductors/nxp-mcu-based-turnkey-iot-solutions/
.
www.mouser.com