www.indo-industry.com
Written on Modified on
COGNEX INTRODUCES AI-BASED ITEM DETECTION SYSTEM
The In-Sight 2800 Detector is an AI-based item detection system that improves logistics operations with edge learning.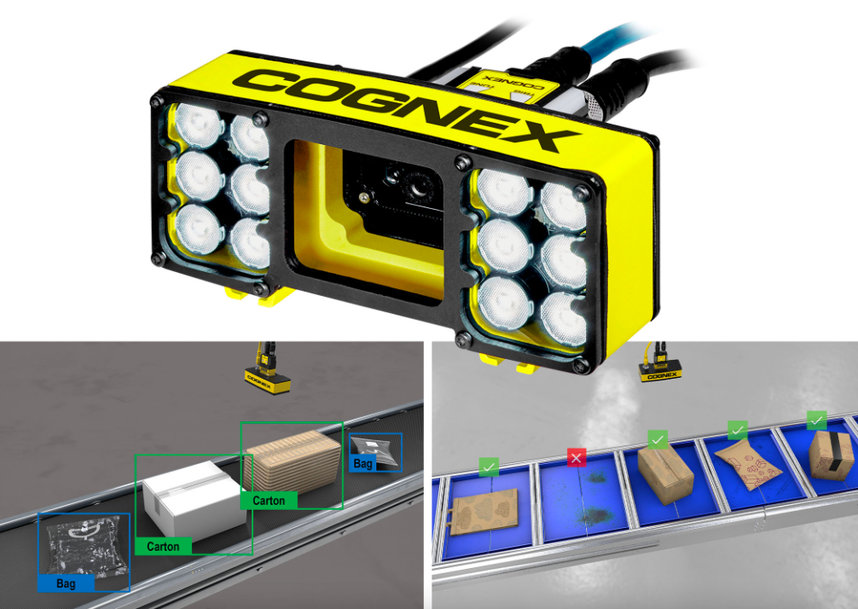 Cognex Corporation recently introduced the In-Sight 2800 Detector for logistics. Built upon Cognex's In-Sight platform, the In-Sight 2800 Detector leverages AI-based edge learning technology to automate sortation processes and improve the accuracy of logistics inspections.
The In-Sight 2800 Detector tackles challenging item detection applications including checking whether an item is present on ship sorters, within totes or trays, classifying packaging types, and identifying process issues like conveyor jams. Edge learning technology even detects items on complicated or low-contrast backgrounds.
Setting up the In-Sight 2800 Detector takes less than 15 minutes. With edge learning, training takes place on-device and only requires a small image set, without the need for a skilled engineer. Facilities can reap the benefits of this technology quickly and avoid costly downtime.
For more information, visit
www.cognex.com/In-Sight-2800-detector
.
www.cognex.com