www.indo-industry.com
Written on Modified on
In September 2017, the recently introduced NORDAC LINK series of field distribution systems will be further supplemented by frequency inverters for motors rated up to 7.5 kW. With these additions, the new series from NORD DRIVESYSTEMS will then comprise a comprehensive line-up of drive solutions specifically tailored to networked conveyor systems with many drive axes. The new size 2 systems will be deployed wherever smaller drives do not suffice and extra power is needed – for instance, in inclined conveyors, hoists, or long belt conveyors.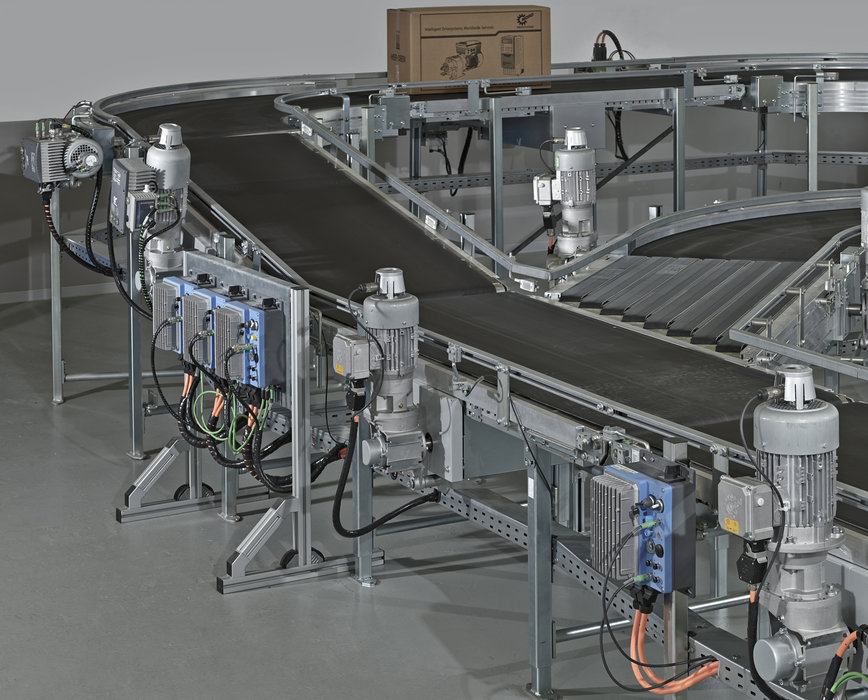 Illustration 1:
Distributed drive technology from NORD DRIVESYSTEMS: the new systems take over heavier-load horizontal and vertical conveying tasks
Hoist functions and the STO and SS1 safety functions according to EN 61800-5-2 are included by default. By integrating geared motors that are produced in-house into the drive system configuration, NORD is able to supply complete solutions from a single source to system engineers and operators of warehousing, distribution center, intralogistics, or baggage handling facilities. Interfaces for all common fieldbuses and Industrial Ethernet protocols are supported. Plug connectors for power, sensors, and communication lines ensure particularly fast and error-free installation and maintenance. The size 2 frequency inverters complement the smaller drive size and motor starters launched earlier in 2017, which cover a large part of all intralogistics drive applications in the 0.55 to 3 kW range.
A video clip (http://nord.click/vq7g) shows the extensive functional features of the NORDAC LINK series, the comfortable and flexible control options, and the especially easy commissioning of these field distribution systems.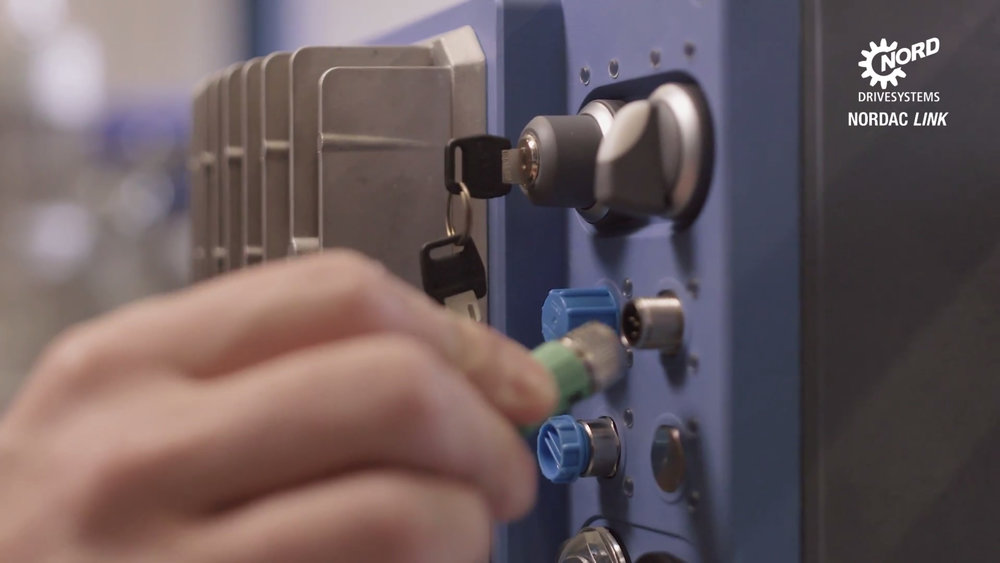 Illustration 2:
A clip on the NORD YouTube channel about the NORDAC LINK series of field distribution systems demonstrates key features such as the simple and flexible connection options