www.indo-industry.com
Written on Modified on
Accelerating Digital Transformation for Sustainability
PT Siemens, has been a key player in Indonesia's development journey for nearly 170 years, having been involved in the country's transformation journey since its establishment and the introduction of Siemens pointer telegraphs.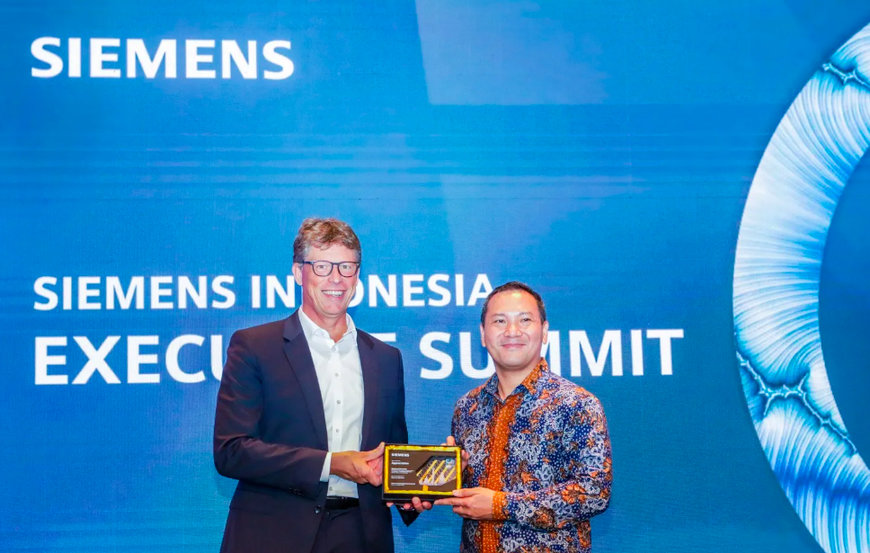 At the Siemens Indonesia Executive Summit today, we bring together more than 100 key stakeholders from regulators, public and private enterprises. The event features prominent keynote and panel speakers from both International and Indonesia. With the theme Accelerating Digital Transformation for Sustainability, the summit focuses on ways towards achieving sustainability through digital transformation. The Siemens Technology Marketplace features smart solutions for six focused industries like Power, Data Center, Urban, Food & Beverage, Pulp & Paper, and Mining.
"Digitalization will be center to Indonesia's future infrastructure development including energy and industrial transitions. Our focus is to make digital transformation easier, faster and at scale so business and society can be more resilient and sustainable. The coming years seem very exciting not just for Siemens but for our impact on the overall business and society at large in Indonesia," President Director and CEO, PT Siemens Indonesia, Dr. Lamine Jendoubi.
Indonesia is growing fast and aims to become the fourth-largest economy globally by 2045. The support that vision, Indonesia embarks on initiatives to modernize its infrastructure, develop its industries to be more competitive and upskilling its local workforce.
Last year, Siemens announced its Siemens University Initiative Program, a collaboration with three prominent universities in Indonesia in the field of engineering studies. As a follow up, today, Siemens is signing a Memorandum of Agreement (MoA) with Insititut Teknologi Bandung.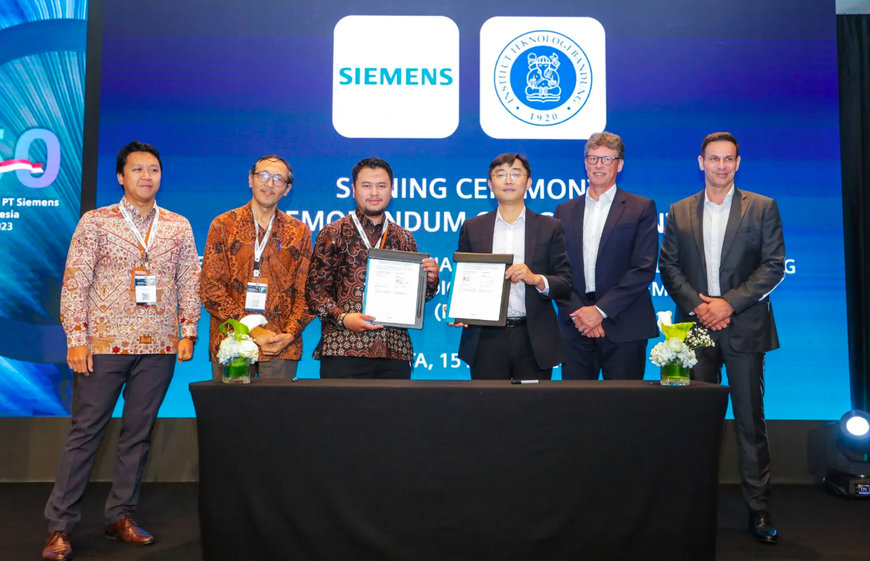 "Siemens has a long-standing relationship with ITB, being one of the prominent technology universities in Indonesia. This Memorandum of Agreement is intended for the development of Digital Twin Ecosystems Program (D2TEP) to drive future workforce with technical competencies and job-ready outcomes that will meet the needs of business and society," President Director and CEO, PT Siemens Indonesia, Dr. Lamine Jendoubi.
In celebrating its 50-year anniversary, Siemens held a series of action pack activities ranging from sports and fun games competition for our employees in cooperation with our workers union. Around 200 employees participated in the blood donation drive. To support a greener future, Siemens collaborated with LindungiHutan and planted 1,000 mangroves in Bekasi area. Together with the Indonesian Street Children Organization (ISCO), Siemens provided educational supports to high school children with interest in engineering as their future studies.
www.siemens.com