www.indo-industry.com
Written on Modified on
Milton Roy to provide agitators for new NALCO Damanjodi Alumina Refinery expansion
Milton Roy, an INGERSOLL RAND brand was selected last fall by NALCO (National Aluminum Company) to provide all their most critical agitators for the company's new alumina refinery expansion project, which is being constructed in the Odisha state of India. Nalco is a Public Sector Company, and this project has a national importance to increase India's Alumina production.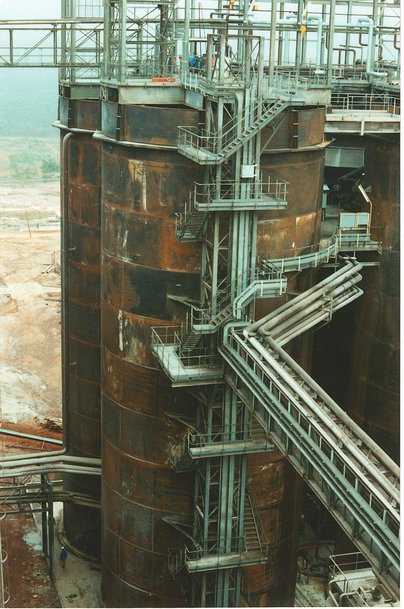 Milton Roy Mixing

The multi-million USD agreement goes for 24 agitators, which will be delivered in the coming months. Most of agitators will sit atop an approximately 35 m (115-feet) tall, 14 m (46-feet) diameter tank. A series of five to six impeller blades, each between 7-8 m (about 25 feet) in diameter, are placed along a rotating shaft extending from the agitator motor to the bottom of the tank. As the agitator's shaft rotates, its impellor blades ensure thorough and homogenous mixing of the tank's contents.
"Milton Roy is pleased to have the opportunity to work with NALCO again and be the main agitator provider for their new facility," said Milton Roy General Manager Carlos URIBE.
The Milton Roy Mixing agitators will be used to produce alumina (or aluminum oxide), which is extracted from bauxite through chemical attack using caustic soda. Alumina is found in the chemical composition of many products. It can also be electrolyzed to produce aluminum bars for use in construction activities. Milton Roy Mixing has been partnering with Nalco for 25+ years on their Alumina production plants providing dozens of similar agitators to full Nalco satisfaction. This project covers engineering and manufacturing of the agitators by Milton Roy Europe in France. Parts of this large new order will be manufactured in India under Milton Roy India -Chennai factory supervision.
With this new very large order for the Alumina Industry, Milton Roy Mixing confirms its leading position as a worldwide process equipment supplier.
To see the article please click
here
.