www.indo-industry.com
Written on Modified on
WEG and GM collaborate to expand charging solutions for electric vehicles
Partnership focuses on technologies for smart, safe and up to three times faster charging than the standard.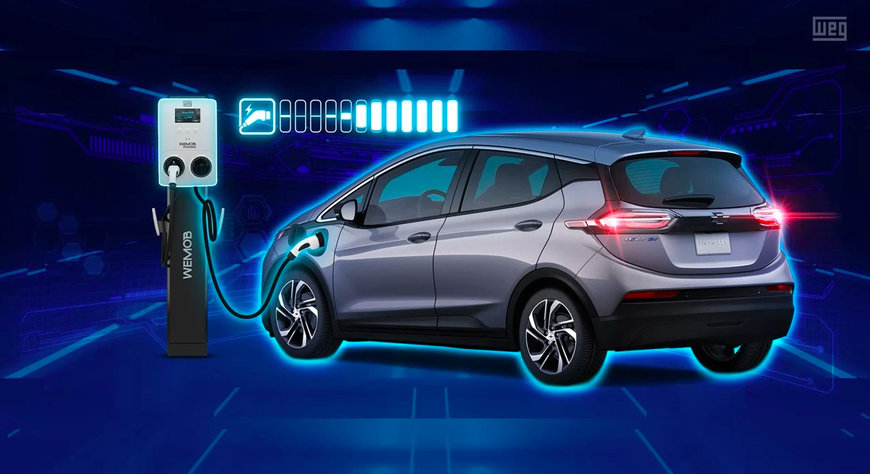 In order to expand the residential recharging chain, WEG and GM are joining forces to provide customized services and state-of-the-art AC recharging stations of the WEMOB - WEG Electric Mobility line, which are now offered by the Chevrolet dealer network specialized in electric vehicles. Currently there are 78 dealers duly authorized to provide the recharging solutions, as well as sales and service of the brand's electric vehicles.
"We are taking another important step in our strategy to make WEG the main infrastructure provider for electric vehicle recharging and a reference in efficient, sustainable and intelligent solutions for the electric mobility segment. We are confident that we are offering GM customers the best experience for fast and safe recharging," highlights Carlos Bastos Grillo, Managing Director of WEG Digital & Systems.
The partnership with WEG is focused on specific technologies for intelligent and manageable recharging stations for installation in garages and parking lots, which allow up to three times faster recharging than the standard available in the market (7.4 kW), with power that can reach 22 kW, depending on the available power grid.
This capacity is already compatible with Chevrolet's future-generation electric vehicles, which will be produced on the innovative Ultium platform. Thus, just 15 minutes connected is enough for these vehicles to gain approximately 40 km of extra autonomy, which is the average daily distance run by Brazilians.
Interestingly, the WEMOB recharging station, Chevrolet Wall Charger model, can be connected to the Internet, allowing the customer to monitor and command the recharging operation remotely via application. It offers the opportunity to control access via proximity cards (RFID), having several options such as a cell phone application, and also an advanced management via WEB platform, which allows the measurement of energy consumed by each user for individual billing, a very valuable resource for residential condominiums, for example.
The equipment can also be connected to a facility that already has solar energy generation and be installed in groups to serve several users in condominiums or large parking lots, all with power demand control in order not to overload the electrical infrastructure, allowing safe recharging through the WEMOB Smart Charging System. In addition, it counts on protection against rain and sun rays and can be installed in uncovered areas.
The charging stations are compatible with GM's future generation of electric SUVs, already announced for Brazil: Blazer EV and Equinox EV, which will use the brand new Ultium platform.
www.weg.com