www.indo-industry.com
Written on Modified on
This printed circuit connector for SEM Form E factor modules combines high density with unique levels of reliability. SMASH also provides the best performance levels on the market in terms of admissible current per signal contact.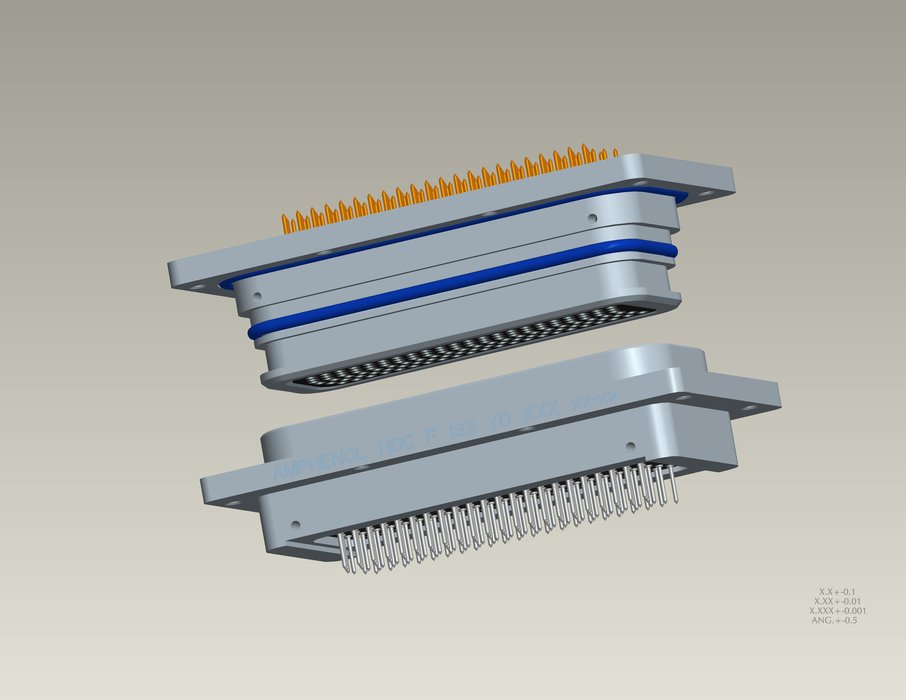 With the SMASH connector range, Amphenol Socapex provides a highly reliable solution for SEM Form E factor modules. Its modular design provides up to 450 contacts, with bays containing 150 contacts, and very high density: 1.905 x 1.905 mm in herringbone or staggered row layouts.

SMASH connectors are set apart by their high levels of resistance to harsh environments: thanks to the use of a liquid crystal polymer (LCP) thermoplastic, this rectangular connector provides the widest temperature range available on the market, from – 65°C to 150°C. The resistance shown by SMASH to sawtooth impacts is 100G/6 ms and its resistance to sinusoidal vibrations is 15G with tolerance of micro-discontinuities not exceeding 2 ns. SMASH goes beyond the requirements set out in standard MIL DTL 55302F. Very high random vibration levels have also been reached (resonance of 100G), without impairing product performance.

Its resistance to high temperatures means that SMASH tolerates lead-free brazing (manual or fusing). The surface treatment of its terminals and the units as a whole comply with the RoHS directives (limiting use of certain hazardous substances – no hexavalent chrome). SMASH is also compatible with Press-Fit boards.

It provides excellent contact levels from mechanical and electrical standpoints thanks to its six-lip Starclip contacts. The average current per contact is 3 to 5A (with a maximum of 50A), which is well above the best performance levels available on the market. The encoding devices ensure excellent mechanical reliability.

Lastly, Amphenol Socapex provides the possibility of personalizing the connector, regarding the numbers of contacts, seals, or electromagnetic shielding.

SMASH constitutes a reliable solution for applications such as industry, aeronautics, geophysics, marine and defence (C4ISR in particular).